Get your athletes to the next level
Join the largest recruiting network of clubs, athletes, and college coaches on SportsRecruits, the exclusive recruiting technology partner of EDP Soccer.
Sign Up Your Club Today
Why Join SportsRecruits?
SportsRecruits puts your club in front of college coaches 24/7 and gives you the power and insight to know who's scouting your athletes. From tracking college coach views and interest, to researching schools and finding the right fit, SportsRecruits puts your athletes and staff in control of the recruiting process.
Together with SportsRecruits, EDP Soccer is helping clubs and their prospective student-athletes connect with college coaches and scouts as part of the EDP Pathway to College initiative. This powerful technology platform empowers players to learn about the recruiting process; find colleges that fit their athletic and academic goals; and use advanced tools to create digital profiles, helping them stand out at EDP Soccer showcase events and reach the next level.
Alan Shilling
President, EDP Soccer
Take Control of Video
Film analysis has become indispensable in the recruiting process. College coaches at every level are recruiting virtually, now more than ever. SportsRecruits gives athletes and coaches access to film from every EDP Soccer showcase, plus all the video tools needed to ensure your club is ready to be recruited anytime, anywhere.
Sign Up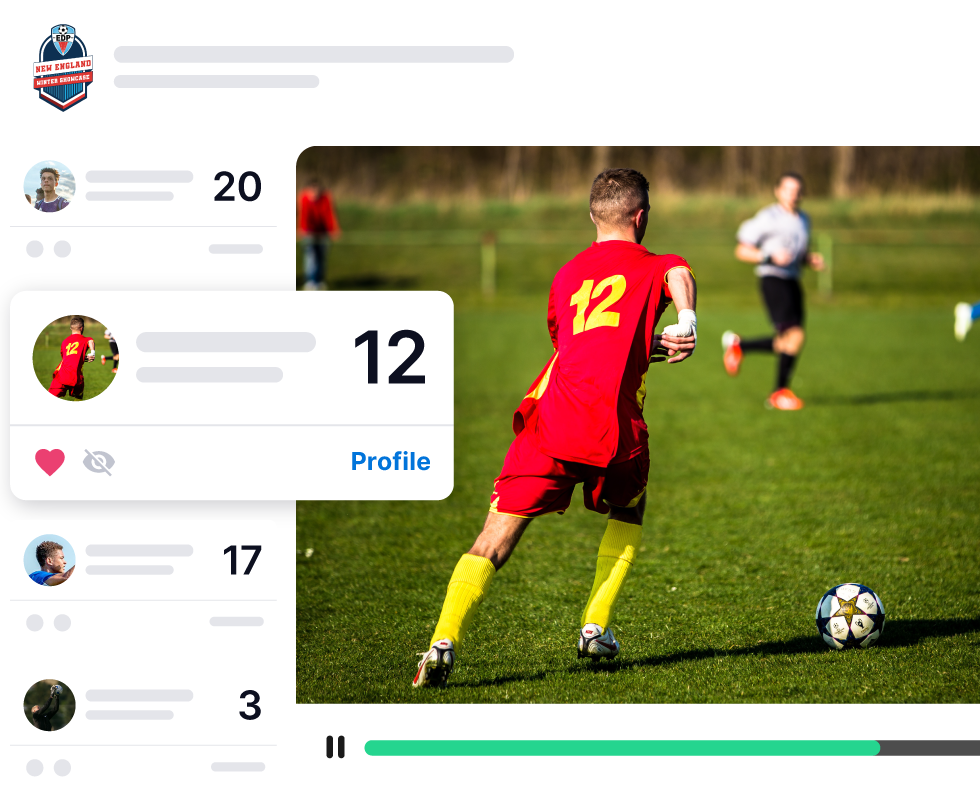 Access to all EDP Soccer showcase film
Post-event, all film will be released exclusively in the SportsRecruits' network to every athlete and college coach. Roster and athlete information is tied to every game, ensuring college coaches will always know who they're scouting.
Highlight reels
Each year, your student-athletes receive one professionally built highlight reel including a title card, isolation effects, and optional soundtrack. Access to our Highlight Reel Editor allows everyone to produce and publish their own unlimited number of reels.
Unlimited video storage and distribution
With unlimited video uploads, and the option to embed from YouTube, Hudl, and Vimeo, get all the space you need to showcase your athletes and teams. Have video to share across your organization? We've got you covered with film assignment and distribution tools.
The Exclusive Recruiting Technology Partner of EDP Soccer
SportsRecruits athlete-driven profiles power the digital coaches books at every EDP Soccer showcase, putting your athletes in control of what coaches see. Post-event, showcase film will be released exclusively in the SportsRecruits' network to all athletes and college coaches, ensuring recruiting continues after the final whistle blows.
Maximize Athlete Expsoure
From the sideline of every EDP Soccer showcase, to the road, to the office, SportsRecruits puts your club at the fingertips of every college coach in the country. With complete profiles and access to high quality film, you can be confident that college coaches have everything they need to discover and recruit your teams.
Sign Up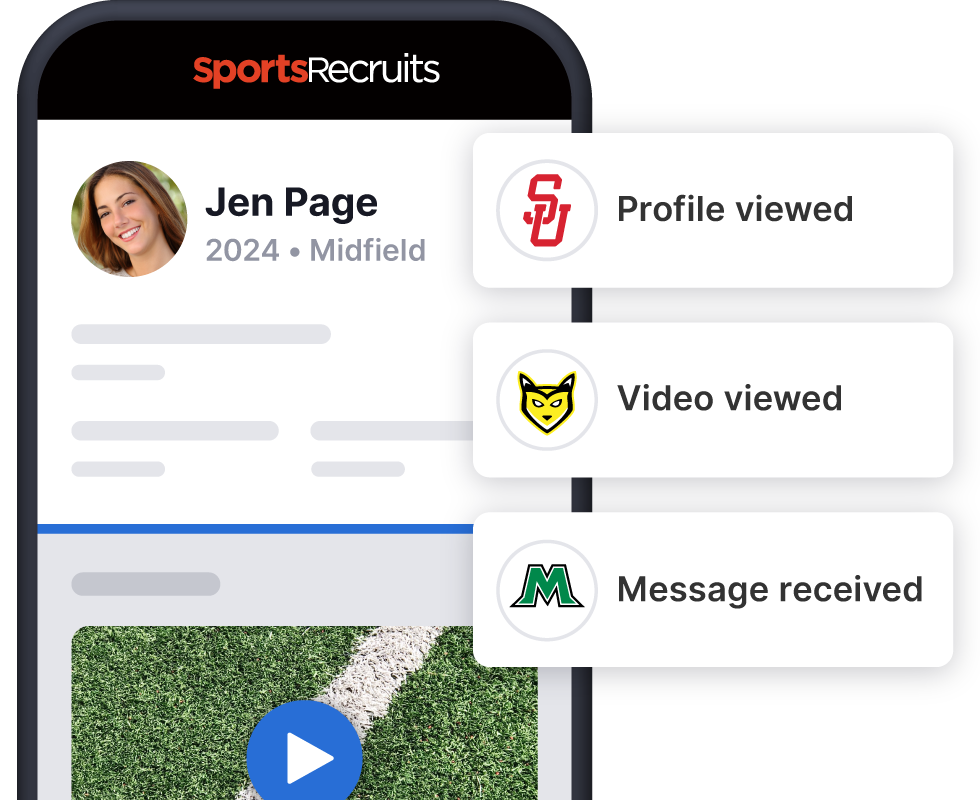 Athlete, team, and organization profiles
SportsRecruits profiles contain everything a college coach needs to begin evaluating a recruit. From athletic stats and video, to academic and contact info, our profiles were built to showcase your athletes in one, up-to-date location.
Access to every college
With complete profiles and video, your athletes maximize their exposure across the search and discovery tools college coaches use to find recruits that fit their program's needs.
In-sync recruiting presence
SportsRecruits empowers athletes to take control of their recruiting presence and own their information. SportsRecruits profiles flow directly into the hands of college coaches at every EDP Soccer showcase, ensuring your athletes' data is accurate at the office and the sideline.
Your 24/7 virtual sideline.
Recruiting can happen anywhere. Give your student-athletes every opportunity to be seen.
Sign Up
Transparency + Accountability
Gain insight into your athletes' recruiting processes and keep staff and families on the same page. When it's time to lend support, our platform makes it quick and easy to keep everyone on track.
Sign Up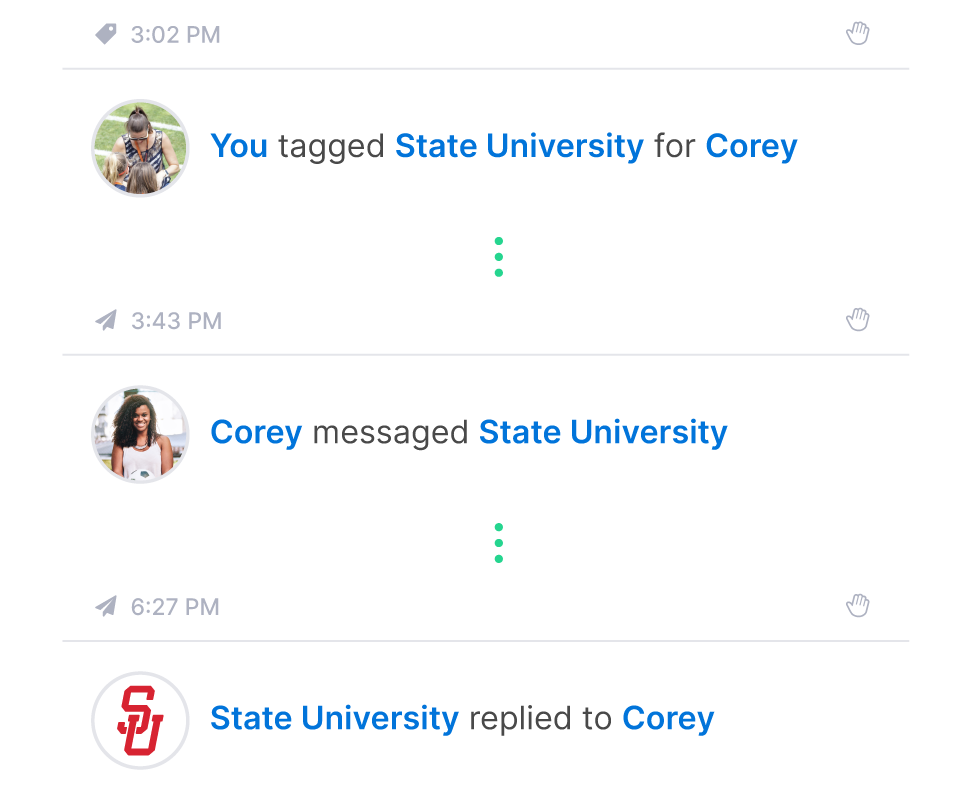 Real-time recruiting insights
Know who's watching your athletes, see who's sending messages, and track college interactions with your club in your live activity feed. With text and email alerts, you'll always be in the know when a college shows interest.
Every college, a click away
From DI to DIII, PAC-12 to NESCAC, every college coach has access to SportsRecruits. Reach out to any coach in the country in just a few clicks. No digging up contact info, no additional attachments to upload.
Targeted recruiting guidance
Lend support directly through the platform. Leave thoughts on athletes' target lists through tags and categorization, send messages and recommendations to colleges, and monitor progress with each institution.
Get Your Club on SportsRecruits
Join 1000+ clubs and high schools already using SportsRecruits to power their organization's recruiting program.